ISBT-Bowen Therapy Course Coordinators
All the coordinators listed below are also Foundation Course teachers or teachers-in-training. Teachers must also be active ISBT-Bowen Therapists.

Lisa oversees Australian and international coordination and teaches the Advanced Courses in Australia and internationally.
Head Office – isbt@bigpond.com
Telephone – 0449 781 714

Frances, with over 20 years experience in complementary medicine, next to Lisa and Col, is the longest serving ISBT teacher. She has been working with ISBT-Bowen Therapy since 1999 and coordinates and teaches regional Victorian courses.
Telephone: 0427 688 528

Gary, a Remedial Masseur since 1998, Naturopath and ISBT-Bowen Therapist since 2004 is the teacher of Melbourne and Queensland Foundation and Advanced courses.
Telephone: 0430 994 343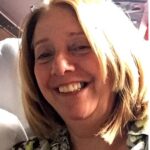 Beatriz has been a qualified ISBT-Bowen Therapist since 2007. She runs a clinic in the Blue Mountains, NSW and is part of the Cancer Wellness Support Centre in Leura. She has a Bachelor of Medical Health Science – qualified in Nutrition and Dietetics. She teaches the Sydney and NSW ISBT Foundation Courses.
Telephone: 0410 516 833